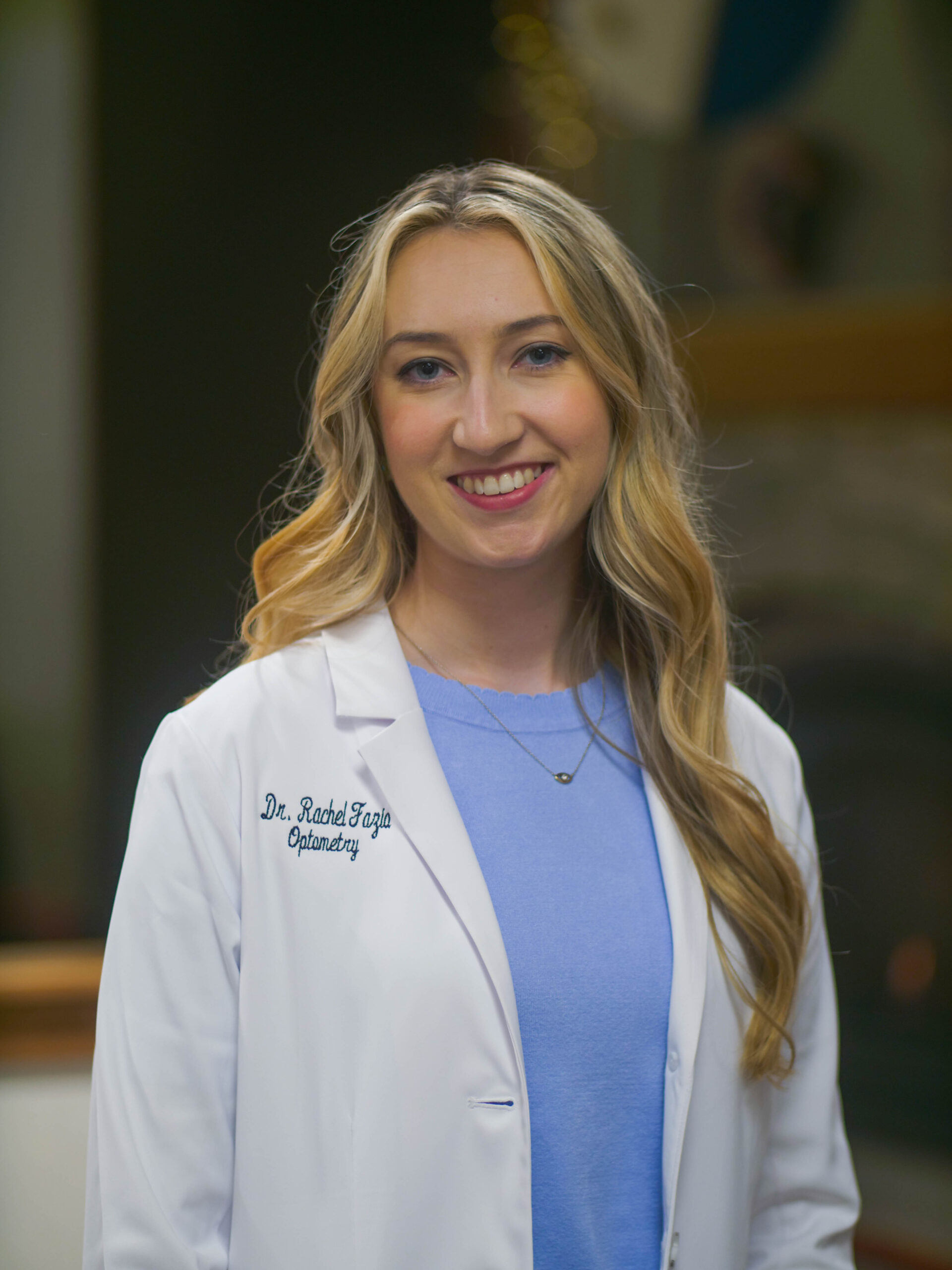 Dr. Rachel Fazio, OD
Dr. Rachel Fazio, OD

Dr. Rachel Fazio is an Optometrist at Riemer Eye Center. She provides comprehensive eye care including pediatrics, contact lens fittings, and treatment/management of ocular disease. Dr. Fazio received her Doctor of Optometry from Michigan College of Optometry at Ferris State University in Big Rapids, Michigan and Bachelor of Vision Science also from Ferris State University.
Formerly from Sterling Heights, Michigan, Dr. Fazio decided to make West Michigan home. She has grown to love the West Michigan scenery and lifestyle.
In her free time, Dr. Fazio enjoys reading, yoga, and golf/disc golf.